A Roadmap For Their Future
A guide for parents by parents
Nobody ever said raising a child was easy, and that is why we often turn to others for advice and tips. Knowledge from parents who have experienced the process can be especially invaluable. Seeking insight and advice from those who have "been there, done that" is perfectly natural. When it comes to your child, the more you know, the better. Whether you are on your first child or your seventh child, it's tough to be all-knowing at all times. That's why it helps to be open to seeking help from a third party – like your mom, your friends or even the internet.
At every birthday, every grade, a new challenge will rear its head. Sometimes it will be as easy as taking mental notes on activities that pique your child's interest. Other times it might be trickier tasks, like limiting screen time.
Many of us who make up 529 College Savings Plans have experienced these challenges, we have experienced many of these challenges. And while we know that there is no singular approach to parenting, we understand the triumphs and struggles because we've lived through all sorts of them. We are parents from every walk of life. We have imposed curfews and given driving lessons. That is why we are excited to offer fellow parents our "Roadmap For Their Future."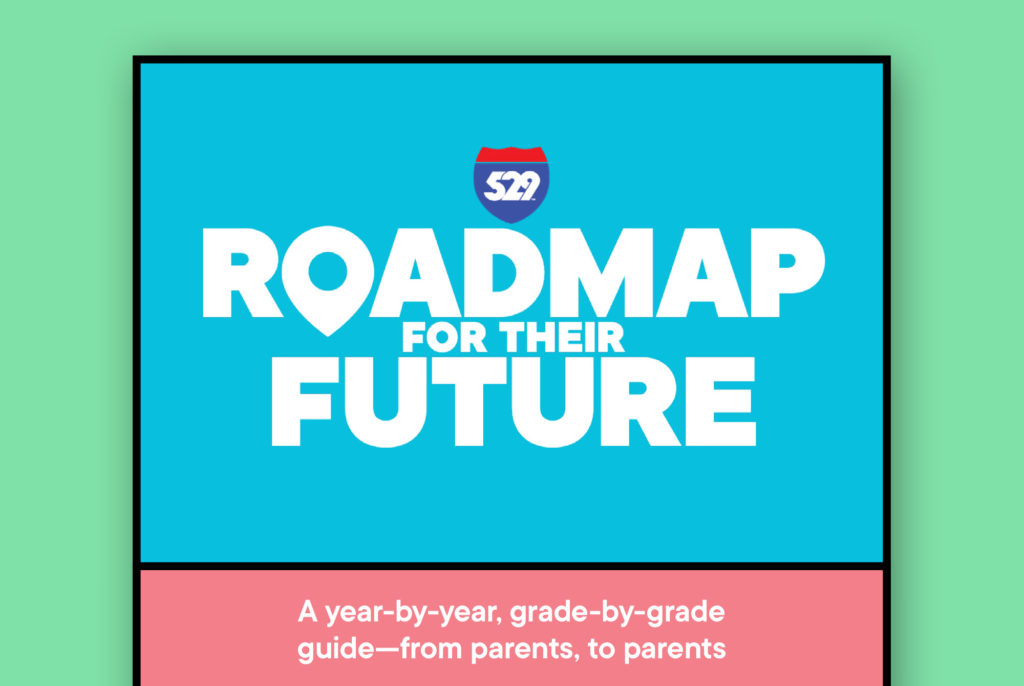 Download the Roadmap For Their Future PDF
This guide covers a broad range of ages – from the time your child is learning to walk to when they are choosing to pursue higher education. Our goal is to assist you in preparing your child for the real world. This roadmap provides you with college preparation advice, career guidance and ways to introduce the world of finances to your child's life.
For more information about 529 college savings plans, visit CollegeSavings.org. Before you invest in a 529 plan, be sure to read the plan's disclosure materials. They discuss investment objectives, risks, charges, expenses, and other important information; read and consider them carefully before investing. 529 college saving plans investment returns are not guaranteed and you could lose money by investing in these plans.